Retour
May 20–September 18:
The Pinakothek der Moderne will honor Munich-born artist, Dirk Bell, with his first solo exhibition!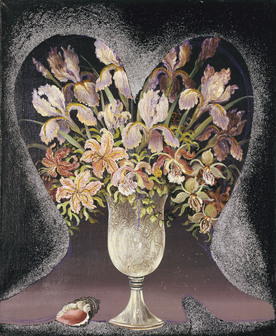 It is a quite rare event that a renowned museum such as the Pinakothek der Moderne provides a platform for a contemporary artist who has been represented in group exhibitions only so far. In this case, however, curators will not only feature pieces of unique excellence, but also a contemporary view on art history. Born in 1969, Bell belongs to the caste of artists whose source of inspiration lies in the critical questioning of past art trends. Mastering anything from symbolism and art nouveau to minimal art and pop culture, Bell takes the liberty of using seemingly opposing visual languages. His virtuosic approach aims at exposing the more abstract subjects beyond the surface of each technique that often draw on a defined set of imagery. "Retour" will especially deconstruct the visual representations of the terms "freedom" and "love" by means of paintings, installations and drawings. For more information, visit
pinakothek.de/pinakothek-der-moderne
.
FIND OUT MORE