True Stories
March 2–September 30:
The Pinakothek der Moderne will dedicate an exhibition to American photography from the late 1960s until today.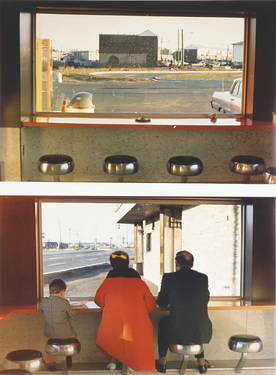 With the dawn of the 1970s, a group of young photographers in the USA started to focus on the changing social, political and ecological conditions of living in America. In order to portray these "American Social Landscapes", artists such as Lee Friedlander, Garry Winogrand and Robert Adams developed a type of imagery that defined a new style in international photography, but was considered to be genuinely American at the same time. Since then, of course, this documentary approach has been both questioned and refined by the following generations of American photographers. Consequently, the exhibition "True Stories" will trace common themes in the work of photographers such as William Egglestone and Diane Arbus, but it will also illuminate what set themselves apart. As a representative of contemporary city photography, the New York pictures of Zoe Leonard will be on show. For more information, visit pinakothek.de/pinakothek-der-moderne.
FIND OUT MORE